Please Visit Rolex.2itb.com http://www.horsyland.com https://photographic-experience.blogspot.hk/
Saturday, December 03, 2011
Swiss auction
Swiss auction in Hong Kong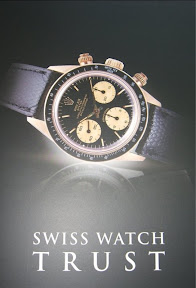 Please see:
http://mob.watchprosite.com/show-forumpost.classic/fi-112/pi-4823543/ti-732848/s-0/
- Posted using BlogPress from my iPad
Israel's Secret Operation to Recover the Watch of a Legendary Spy Eli Cohen in Damascus, Syria, in the early 1960s, wearing the watch that ...

The Seiko 7002 series of diving watches is the fourth generation of Seikos professional/recreational ISO-rated automatic diving watches. As ...

According to many experts,  during the early days of the Explorer, Rolex was unsure of the model's potential. As a result the Explorer ...