Friday, August 12, 2011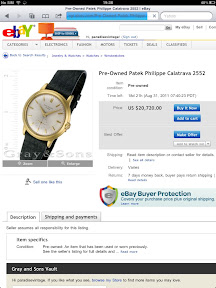 - Posted using BlogPress from my iPad
Posted by

Francis Phua
at 2:39 PM
No comments:


For those who is keen to look for a Patek 2526. Prices dependent on conditions and type of dial..
Location:
Check-in,Kloten,Switzerland
Posted by

Francis Phua
at 2:34 PM
No comments:


Wednesday, August 10, 2011
Trying to overcome my jet lag, I try to keep myself busy..my dream watches are definitely the Patek 3448, Rolex 5510, 8171, 6062..
- Posted using BlogPress from my iPad
Location:Seefeldstrasse,Zurich,Switzerland
Posted by

Francis Phua
at 1:55 PM
No comments: